February 17, 2020. That was the last time I had been into a public place prior to August 17.  On February 17th, I had to go into a Walgreens to make a photocopy for my grandmother's funeral. Then about a month later, COVID came to town.
Let me preface this by saying that I am not one to go many places. I do online shopping and grocery pick up. It's just easier to shop online and do grocery pick up when I have a 3-year-old demanding my attention or maybe I am just lazy.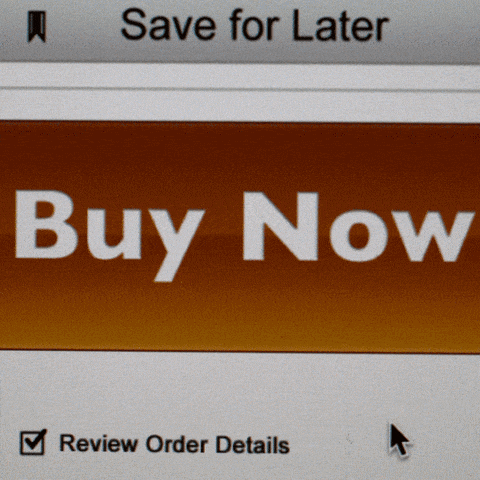 Whatever the reason; it's easier….it just works…
When COVID rode into town on her diseased horse and going into unessential stores was frowned upon, it didn't really change my routine at all. Realizing what a shut in I am was alarming. Yet, I enjoyed that it didn't change my routine much.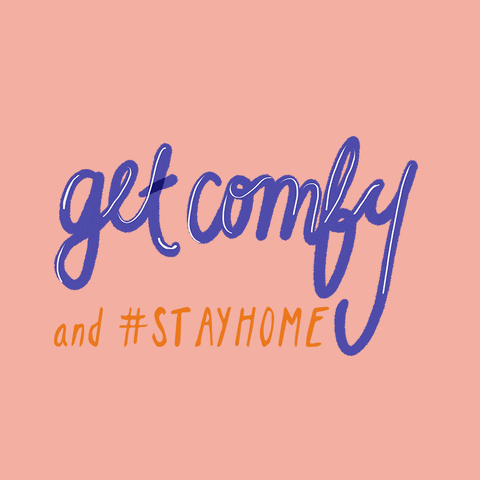 But, all good things must come to an end.
COVID came and since she decided to stick around and wear out her welcome, I eventually had to go somewhere.
And that was the eye doctor. I wear contacts; I HATE wearing glasses. My prescription for my contacts ran out in May and I honestly didn't realize it because I hadn't run out of contacts. I called and the doctor couldn't see me until August, so they gave me sample contacts until I could see him.
The thought of going to the doctor's office terrified me and made me so nervous.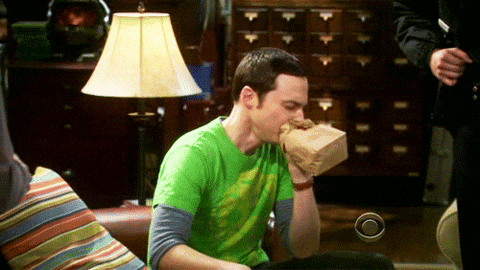 CUE THE IRRATIONAL THOUGHTS….
Now, remember, I hadn't been into a public place since FEBRUARY.  And on another important note, since having my child, I developed a minor case of germ anxiety. Throw in a disease that no one really seems to know anything about and viola;
Anxiety town: Population:  ME!
So, I planned for my visit the day of my appointment. I had my ID, my insurance and my form of payment. I packed disinfectant wipes, hand sanitizer strategically placed in the side pocket of my purse, hand sanitizer in the car and my mask. I walked out of the house with happy thoughts and the stench of fear on me.
I got to the office, put on my mask and opened the door to the doctor's office.  Oh, GOD, I touched something. I sanitized at the window and the receptionist gave me paperwork to fill out. I filled it out and took it back to her. I sat down and sanitized only 9,000 more times before I was called back to start my appointment. Not too bad.
Sidebar:  Sitting a few chairs down from me was a man in scrubs. He had his hand sanitizer sitting in his lap. I chuckled inside. I have been taking hand sanitizer with me everywhere I go and sanitizing my hands like a maniac for YEARS. Everyone poked fun at me.
Jokes on them, eh?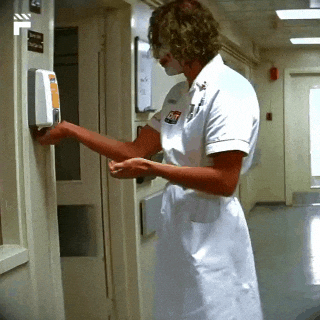 Back to my appointment. You all know what happens at the eye doctor. You have to put your forehead and chin in 3 different germ ridden machines. Me being annoying, I just had to ask; "Did you sanitize this?"  They politely said "Yes, about a 1,000 times a day."  They were probably thinking, "Yes, jerk, we sanitized this."
The tech took me to the room where I would see the doctor and I chatted with her for a few minutes. It was fun and really made me miss seeing people. I saw the doctor and that was honestly the most relaxing part. I sat in the chair waiting and only sanitized my hands a few times. I hadn't touched anything. I think it was comfort sanitizing.
When it was time to leave, I paid and small talked with the girls at the front. They had a sign at the counter that said, 'This is a disinfected area," which really made me smile and brought me comfort. I left the office and sanitized my hands when I got out. I got into my car, took my mask off, breathed deep and drove home.
When I got home I disrobed in the garage, like I am a doctor on the COVID wing, sprayed Lysol on my cards and my purse, went inside, cleaned my phone, showered and then cleaned my phone again.
IT'S TOTALLY NORMAL BEHAVIOR. 
I sat down and gave myself a pat on the back for making it through my first outing since February. And as silly as this sounds; it helped me. Ever since then, I have felt better about going out in public when needed. I have felt confident with a new sense of comfort. Since that appointment I have pumped gas (Frank was doing it when we would go out), gone through a few drive thrus, had another doctor's visit, etc.
After I went out on 4 different outings in one day my sweet husband said "Welcome back!"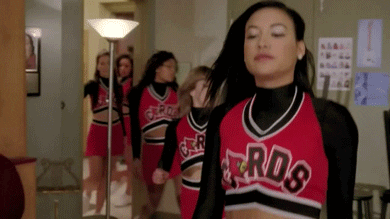 I know it seems silly, but it's HUGE for me. I just do what my parents have said, "I wear my mask and I sanitize my hands."
While I have gained a new confidence, I am still cautious and I still get anxiety about COVID germs/germs in general.  But there are things to be done and life is to be lived. We press on and we do hard things.
We will all get through this with some laughter, funny memes, logic, faith and about 9,000 gallons of hand sanitizer.
The madness has to end at some point…..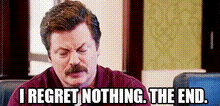 Right? 
Sources:
https://giphy.com/gifs/netflix-atypical-MDlSHN58DICunOX7et/media
https://giphy.com/gifs/IntoAction-corona-stay-home-stayhome-iiJkw49GgDohLZ4PSh/media
https://giphy.com/gifs/big-bang-theory-nervous-anxiety-29SqSyXlyO6WI/media
https://giphy.com/gifs/filmeditor-home-alone-christmas-movies-3ofT5CFEsj3ynCjeww/media
https://giphy.com/gifs/joker-the-dark-knight-washing-hands-UoYA5jnXE5V7u4MJh7/media
https://giphy.com/gifs/wetv-sassy-fierce-hairflip-3rgXBymn0EX4f36jcI/media
https://giphy.com/gifs/parks-and-recreation-i-regret-nothing-ronswanson-Xj1GHC7mXPquY/media
Feature Image Source: https://pin.it/7MZhrgq