As a Texan, there are things we love.
Sweet tea, BBQ, Friday night football and Buc-ees.
Buc-ees, the gas station of all gas stations. The gas station run like a well-oiled machine.   Right up there with Chick-Fil-A. Home of the tastiest sandwiches, the fudge, the Buc-ees chips, the nuggets, the beef jerky, the goodness in the glass jars, the beautiful trinkets, shirts, kitchen goods, toys and restrooms clean enough for the Queen's hiney.
Recently my mom, my friend Jennifer and I took a road trip to Buc-ees.  The whole purpose of the trip was to go to Buc-ees. Just to go. No other point.
We got to Buc-ees and started the adventure by using the pristinely cleaned restrooms.  There is no paranoia when using the pristinely clean restrooms; just a worry-free good time.
I love the amazing employees who are in and out of the bathrooms cleaning tirelessly just to make sure they are clean. This brings comfort to the heart of those of us who hate using public restrooms. I want to look at one of them and say, "Blink twice if you need help."
My only complaint (and I use that word loosely) is there are no toilet seat covers, but at Buc-ees who needs them?  Adding toilet seat covers would cause anarchy and the threat of an unclean toilet. Besides, there is toilet cleaner on the wall if you're feeling domestic.  AND because there is hand sanitizer in the stall, you can clean your hands before and after you use the restroom, all whilst in the stall; a germaphobe's dream. And the cherry on top is after you hopefully wash your hands, you can sanitize as you are walking out of the restroom.  So fresh and so clean!
Oh, and there are rarely lines. I wouldn't even call it a line when it moves so swiftly.
We made our way over to the fountain drinks so that Jackson, our 3-year-old, could watch in awe as the ice came out of the machine. He loves a good ice machine.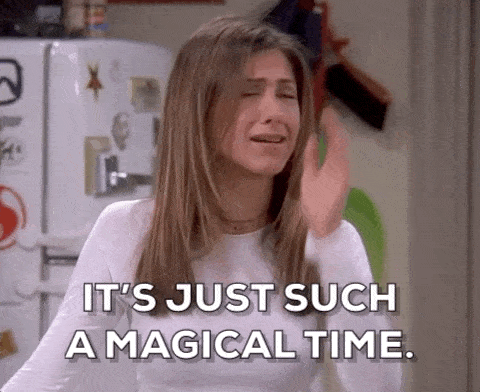 Next we made our way to the actual "Buc-ees" section. You know, the section where you can get anything from a Buc-ees Beaver doll to a Sherpa pullover.  The possibilities are endless. You can get a Buc-ees magnet, T-shirt, pants, socks, baseball, the blessed fanny pack (one lucky Fanny pack was adopted on Jennifer's last trip) and at Christmas time…ornaments.  It's magical.
We made our way over to the "Texas is the only state that matters" section.  We looked at the signs, the books, the mugs, the T-shirts, etc. This section is filled with pride and would make any true Texan proud and maybe even a non-Texan.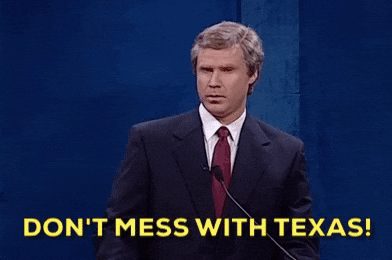 After this section is what I refer to as the "man" section.  I mean I never cross the invisible line into this section, so I don't actually know what they have; it's merely conjecture. I think they have high-end sunglasses, fancy ice chests, all things BBQ, etc.
Moving on….
Next was what I refer to as "the other side of the store."  It's filled with beautiful trinkets, lotions, candles, really expensive novelty shirts, Mud Pie dishes and dinnerware sets, hand blown glass items and cookbooks. This section also holds the beautifully stitched children's clothes they will surely ruin ASAP and send your perfectionist heart crying.  Oh, and the beautifully crafted cutting boards that I want so badly.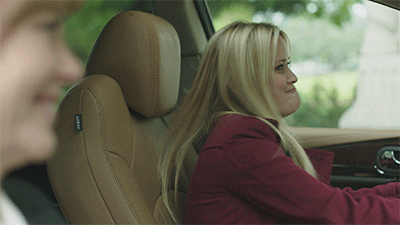 I also call this section the "I want that and that and that, oh and that" section.
Let's not forget the scrumptious food portion of the Buc-ees.  The turkey melts, the brisket sandwiches, the nuggets and chips, the endless amount of fudge you can sample without purchase.  The beef jerky is a must and the summer sausage is divine.
And, one of my favorite sections is jarred items.  The jam, jelly and preserves, pickled products, salsas, butters, and more.  Even if I don't buy anything, I love looking. The Mayhaw jelly is a must have. If you have never had it, RUN, and get some. It tastes like honey and peanut butter had a baby!
I would think the last section to be visited, unless you simply go into get a drink, (but who does that?) is the fountain drinks, coffee, refrigerated items and your everyday, run of the mill, snacks section. We have discovered many items for Jackson that are a must have, like ding dongs and apple juice in a squirt bottle.
NOW, the VERY last thing you do before you leave Buc-ees is to put on your best smile and have your picture taken with Buc-ee the Beaver himself.
PSA:  Don't forget you can actually get gasoline at Buc-ees.  It's easy to forget with all the other awesomeness happening at the GAS station.
So yes, we took a trip to a gas station that is a hundred miles away. It's something we love and we have a wonderful time. It's a shopping experience all it's own and almost has everything you need or want; NEED being the operative word.
The point is We.Love.Buc-ees.  We love everything about this gas station/shopping Heaven.
Even if we don't buy a thing…there's always those restrooms.
Work Cited:
www.giphy.com, Rat Boys, Buc-ees
www.giphy.com; Friends; Rachel Green, Rachel Green it's magical
www.giphy.com; Big Little Lies; Reese Witherspoon, I want more
www.giphy.com; Saturday Night Live, Don't Mess with Texas
www.giphy.com; Wilson Tennis, Scrumptious