I was a junior in high school when my mom first said she and my dad had decided that it would be beneficial for me to go therapy.
At this point in life, I vaguely knew I wanted to be a therapist to help people, but I didn't think for one second that I needed to go!
I don't know if I argued adamantly or not with my parents, but I remember two things:
I didn't want to go to therapy… I didn't think I needed to go.
I went to therapy.
The only thing I remember about my first visit was that I got pulled over on the drive from Henderson to Tyler and got my second speeding ticket, which devastated me!
I don't remember meeting my therapist and I don't remember what I talked about that first time.
But I know she changed my life.
Yes, I already wanted to be a therapist, but actually participating in my own therapy only solidified my career path and heart's passion.
I have been in and out of therapy for more of my life than not- often seeing the same therapist until her retirement!
I am also now a therapist- and I am a licensed supervisor. I'm a therapist that trains therapists… That's how much I love therapy!!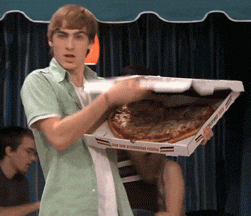 There are many, many things that prevent people from attending therapy.
But therapy is the ultimate self-care for us, mamas.
So let's talk about some of the myths of therapy that may be keeping you from making that phone call, walking in the door, or even doing an online search for a good therapist.
Myths About Therapy
You're crazy if you go.
Okay, I obviously have a big issue with the phrase "you're crazy", but I can't tell you how many times I've had people tell me they don't want to go to therapy because it means they are crazy.
Not true.
Are there people that have very serious psychotic mental disorders that attend therapy? Yes.
BUT there are far more people that are high functioning- have wonderful jobs, relationships, lives, etc. that attend therapy and benefit.
Going to therapy is the safest space to process what needs to be processed.
It's a place to explore the narratives that run our lives that we don't even know are there.
It's a place to explore hidden hurts and disappointments.
Therapy is a place to learn new ways to interact, cope, and live…. To move you to a space of living from your values.
You can only go if you've had a terrible childhood or something awful has happened to you.
If you have had a traumatic experience in childhood or adulthood, I highly, highly recommend working with a professional therapist trained in trauma therapy.
But therapy is for everyone. It's not exclusive and you can come to therapy regardless of your life experiences.
There does not have to be a specific trauma or terrible event that has happened. Sometimes we have daily, common stressors that would benefit from professional help. Sometimes we have more serious  mental and emotional health problems going on that need professional help.
The reasons people seek therapy vary and there's really not a "wrong" reason for going.
It's too expensive and it's a luxury for the rich.
People automatically assume that therapy is going to be more expensive than they can afford.
It is true that if you see a therapist in private practice, you will likely pay a higher fee than you would at other counseling centers.
However, as a therapist in private practice, I keep a set number of sliding scale spots for those that can't afford my full fee.
There are many amazing counseling centers and agencies in East Texas that provide quality mental health therapy at affordable prices.
Regardless what fee you pay, therapy is an investment- it's not a luxury. Our mental and emotional health affects all of who we are and must be kindly attended to. So, yes, it is another expense, but it's not a frivolous one.
It's the best investment you can make to be the best version of yourself- for you and for all your loved ones.
You must be weak.
On the contrary, my friend!!!
Therapy is HARD work.
Therapy isn't for the faint of heart.
One time my therapist said, "I didn't think you would come back." Because the session before she stepped on my toes.
She reflected and spoke some hard truth into my life. Sometimes this made me mad. Sometimes it brought up a strong sense of grief.
But digging through our past, dealing from our hurtful narratives, and learning to cope and live in a new way, even when it's grounded from our own values, is difficult work.
I'm an eating disorder specialist and I often tell people that the easier route is to continue focusing on fixing their body versus dealing with the deeper hurt that body obsession is hiding.
The easier work is to stay in our hurtful and unhelpful habits, not to change and grow and stretch and reflect.
So, no, mama, people that attend therapy are not weak. They are the strongest of warriors.
I have friends/family/pastor that I talk to and tell me what to do.
Let me be clear- I'm a friend, sister, and certified spiritual director. I'd like to think in any of those situations I'm pretty good at all of them (even though I fail often too!). But my role as someone's therapist is significantly different than my role as a daughter, wife, mother, friend, cousin, aunt, and even spiritual director.
As a therapist, I tap into my specific training to step into a specific role to help my clients see and hear and connect to their stories and deepest hurts.
I've been trained to sit with my therapy clients in a unique way that puts them as the complete center of attention. I also am able to speak truth to my clients in a way that I can only do with a few family members and friends. Lines aren't blurred as to what my role is when I'm sitting in the therapist chair.
On the other side, one of my closest friends is a therapist. She taps into those skills frequently because it's who she is- BUT I can hear things differently from my therapist than I can hear from her and other loved ones in my life.
Therapy is not about advice-giving or telling you how to live your life. There are times for suggestion and learning new skills, but it's not about being judged and told how to live and think and feel. We get that enough in life, right?
I'll have to go forever.
I will go to therapy for the rest of my life. Because I love it and I see the incredible value in it.
However, I haven't been regularly in years. Sometimes I go for check ins that are months or even years apart from each other. Sometimes I go weekly, biweekly, or monthly.
This is true for anyone. As a therapist, I will have recommendations for how often I think my clients would benefit from attending, but it's a working relationship and we make that decision together.
You may choose to attend therapy a few times, a few months, a few years or go whenever you think is needed!
I can take care of myself.
You're right, you can.
And therapy is the actual best way to take care of yourself. It is the actual ultimate self care.
As my friend Celeste Smith, LMFT, says, "Therapy is my therapy."
It is unique and the self-care, compassion, tenderness, work, and grace we receive in therapy is unlike anything else we get from other coping skills- from shopping to drinking to eating to crafts to talking with friends and even praying.
Therapy is a special space open to anyone and everyone.
May is Mental Health Awareness Month and I hope that you will consider stepping into the world of therapy, if you haven't already. It's the most beneficial type of self care because it sets the stage for all other types of self care.
What stops you from seeking therapy?